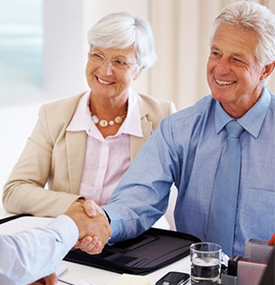 Estate Planning – Don't Put off Until Tomorrow What You Can Do Today!
Estate Planning is one of those areas where everyone agrees that it is important and it is something that should be done, but it tends to get put off until the magical "one day" arrives!
Why is that?  Why do people always want to put off such a fundamentally and financially sound thing to do?  Well, for some people its just part of human nature to procrastinate – for others it's simply too challenging for them to face their own mortality.
Whatever the reason, estate planning is a part of life that should not be ignored.  No matter if you only have a few possessions or if you have a legacy to leave your children, it is important to make sure that nameless strangers are not put in charge of your affairs after your time here on earth comes to an end.
According to an article in the Wall Street Journal, "We all know that having an estate plan is good for our finances and for our heirs. But many of us fail to put a plan in place—for fear of facing our own mortality, among other reasons. And those who do have a plan often make mistakes that can lead to familial and financial problems down the road. The Experts, a group of finance professionals and academics, weigh in on what they see as the biggest mistakes people make with estate planning."
Please follow this link to find the full version of this article. 
https://blogs.wsj.com/briefly/2015/01/13/common-estate-planning-mistakes-at-a-glance/