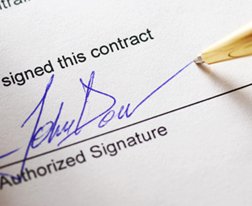 Business Law – Call us Before you Need Us!
Every business owner faces legal hurdles at one time or another. New regulations can come into effect without you knowing about them, you need to buy or sell a piece of property, you need to sign a lease, a client decides to sue – the list is quite long of the many legal issues that a small business may need to navigate through.
At Lanza Law, we take the time to get to know you and your business.  We work with you to help you stay informed of changes in various laws, and point out the possibilities to make sure your business continuously operates within legal boundaries and is able to thrive.
The right time to come in and talk to us is before you need us!  Make an appointment today and let's begin the 'getting to know you' process.